Nova Sidera was founded and continues to be headquartered in Castell'Alfero, a small town of 2,700 residents near Asti.
Nestled between vineyards and lush woods, Asti is famous for its historic medieval village and castle, at the feet of which you can find interesting taverns and restaurants serving typical Piedmontese truffle-seasoned dishes. Since 1989, Castell'Alfero has participated in the Palio di Asti, a festival dedicated to the patron saint of San Secondo that culminates every third Sunday of September in a bareback horse race that takes place in Asti's Piazza Alfieri. In 2007, we had the honor of hosting the Castell'Alfero flag-flyers during the inauguration of our new 2,500 mq factory.
In 2017, we opened an office in sunny Miami, with its 471,000 residents, commercial and tourist port (ranked 11th in the US) and busy international airport (among the main hubs for flights to the US).
This 300 mq commercial office, including 200 mq of dedicated workshop space, represents our commercial outpost for customers in the United States, Canada, Australia, UK and South America.
The United States and Canada have always been our target markets, and our new on-site location allows us to offer improved technical and logistical support to our overseas customers.
Nova Sidera was started in 1990. The company's founder, Silvano Tasso, with the tireless support of his wife, Tiziana, pursued the idea of creating a safer spinning lathe that could enhance the capabilities of metal spinners by facilitating machine programming with a playback joystick. Since then, Nova Sidera has been recognized for its reliability, high degree of customization and utmost attention to customer service.
Elena Tasso and Alessandro Tasso, the founder's children, have been managing company operations since 2012 and became owners of the company in 2021. This second generation has focused its efforts on improving production processes as well as research and development of innovative solutions, thereby solidifying the company's position as partner and consultant for their customers.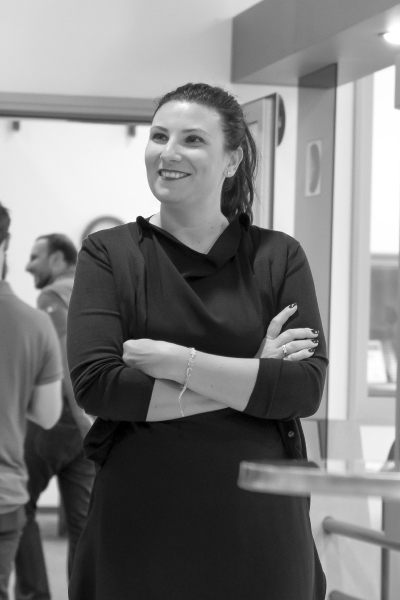 Partner and sole director of Nova Sidera Metal Forming S.R.L. and President of Nova Sidera Corp. 
Coordinates the management activities of the two companies from a productive/organizational and administrative/fiscal perspective. Oversees marketing and staff management. 
Partner and worldwide customer service supervisor.
Manages Research and Development as well as training and technical updates for customers.
Manager of the design and sales management office.
Works side by side with Alessandro in the company's Research and Development area.
Reliability and deep knowledge of metal deformation technologies—a go-to expert for all our Italian customers.
Managing director and member of the Nova Sidera Metal Forming Corp. Board. Since 2018, coordinates and manages sales activities from the Miami headquarters.